Sadaharu Horio, A Matter of Course: One Thousand Pictures
2023.10.17 Tue. ~ 2023.12.24 Sun.

Address
BB-Plaza 2F, 4-2-7 Iwaya-naka-machi, Nada-ku, Kobe 657-0845, Japan
TEL 078-802-9286 FAX 078-802-9287
Hours
 10:00~17:00 (Last admission 16:30)
Closed
Mondays(Except when a national holiday falls on Monday. In this case , the museum is open on the holiday and is closed the next day, Tuesday)
charge

Adults
400 Yen
College students ,High school students
Free
Junior high school students,Elementary School students
Free
Those with physical or mental disabilities and
their attendant(1 person)
Those over the age of 65
50%off

Transportation
Access

just south of Iwaya station, Hanshin Railway
3 minutes walk from Nada station, JR
10 minutes walk from Oji-koen station, Hankyu Railway
神戸ミュージアムロード 多言語MAP -KOBE MUSEUM ROAD MAP-

神戸ミュージアムロード紹介パンフレット、中国語ver.が完成いたしました。
Kobe Museum Road brochure, Chinese ver. has been completed.
▶http://bbpmuseum.jp/wp-content/uploads/2017/05/museum-road_brochure_ch.compressed22.pdf
————————————————————————————————
神戸ミュージアムロード紹介パンフレット、英語ver.が完成いたしました。
Kobe Museum Road brochure, English ver. has been completed.
▶http://bbpmuseum.jp/wp-content/uploads/2017/05/museum-road_brochure_en.compressed.pdf
アイエム[インターネットミュージアム]
BBプラザ美術館についての情報は、下記サイトからもご覧になれます。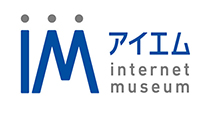 アイエム[インターネットミュージアム]:BBプラザ美術館
※ユーザー登録をすると、展覧会などの感想を書き込むことができます。
日本全国の博物館や美術館など多様なミュージアムが参加するオンライン・ミュージアム・プラットフォーム [MU]



こちらのサイトからBBプラザ美術館のコレクション(一部)や展覧会情報をご覧いただけます。
※ユーザー登録をすると、ミュージアムのコレクションや過去の展示会などのコンテンツを見ることができます。