Nakatsuji Etsuko " Intro, Development, Development, Development "
2022. 11 / 1 TUE~2023. 1 / 22 SUN

Nakatsuji Etsuko(1937-) started her career as an artist in her twenties. Her works vary in genres like paintings, printings, three-dimensional arts, picture books, installations and designs. One thing to note is they all feature "eyes" and "the shape of human," which symbolizes her policy as a creator. The spirit of GUTAI, the modern artists' movement rose in Japan's post-war era, was brought to her life from her lifelong companion Motonaga Sadamasa(1922-2011). It left great impact on the dawn of her career and caused resonation to each other's activities, giving her various faces of an artist, a designer, the wife of a painter and the mother of their three children. With that background, she has always found time, place and method to achieve her own unique expression in laid-back yet determined attitude. Her works, therefore, are filled with sharply honed simplicity and universality. They will make us notice and accept contradictions and struggles we face as members of society. In this exhibition, a variety of Nakatsuji's works will be go on display, from the early paintings in 1960's to the latest installation art, along with the earliest graphic design and stage art for puppets' mini opera which are being shown for the first time. Past, present and future of Nakatsuji Etsuko― through the works represent the stream of her life, we hope you to experience the heartfelt desire to create and express, nobility to achieve that and joy of life flooding from each works.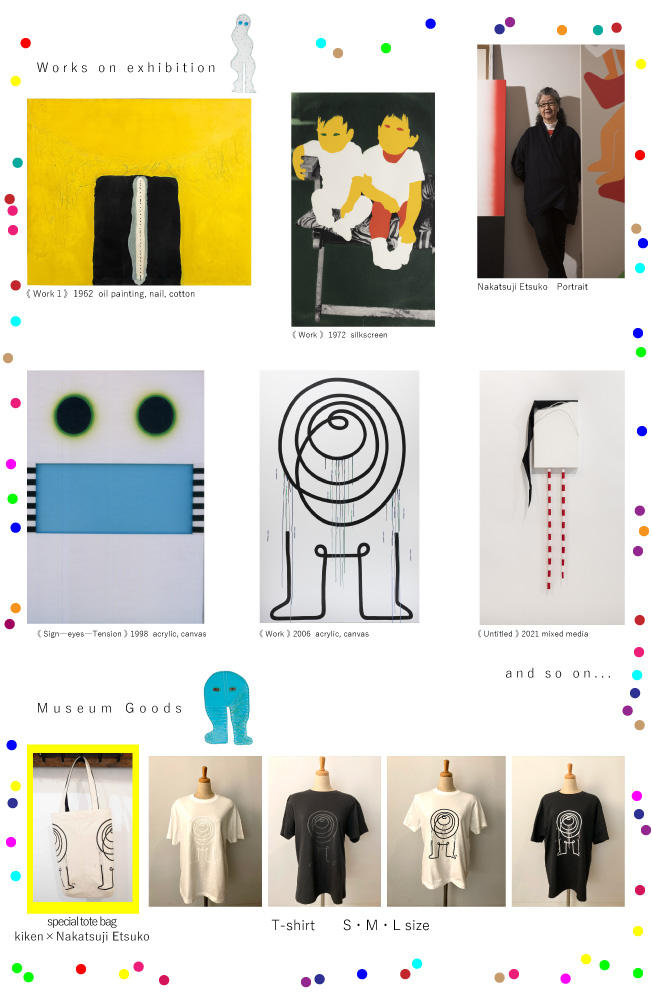 Address
BB-Plaza 2F, 4-2-7 Iwaya-naka-machi, Nada-ku, Kobe 657-0845, Japan
TEL 078-802-9286 FAX 078-802-9287
Hours
 10:00~17:00 (Last admission 16:30)
Closed
Mondays(Except when a national holiday falls on Monday. In this case , the museum is open on the holiday and is closed the next day, Tuesday)
charge

Adults
400 Yen
College students ,High school students
Free
Junior high school students,Elementary School students
Free
Those with physical or mental disabilities and
their attendant(1 person)
Those over the age of 65
50%off

Transportation
Access

just south of Iwaya station, Hanshin Railway
3 minutes walk from Nada station, JR
10 minutes walk from Oji-koen station, Hankyu Railway
神戸ミュージアムロード 多言語MAP -KOBE MUSEUM ROAD MAP-

神戸ミュージアムロード紹介パンフレット、中国語ver.が完成いたしました。
Kobe Museum Road brochure, Chinese ver. has been completed.
▶http://bbpmuseum.jp/wp-content/uploads/2017/05/museum-road_brochure_ch.compressed22.pdf
————————————————————————————————
神戸ミュージアムロード紹介パンフレット、英語ver.が完成いたしました。
Kobe Museum Road brochure, English ver. has been completed.
▶http://bbpmuseum.jp/wp-content/uploads/2017/05/museum-road_brochure_en.compressed.pdf
アイエム[インターネットミュージアム]
BBプラザ美術館についての情報は、下記サイトからもご覧になれます。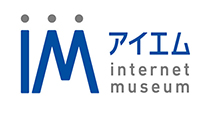 アイエム[インターネットミュージアム]:BBプラザ美術館
※ユーザー登録すると、展覧会などの感想を書き込むことができます。